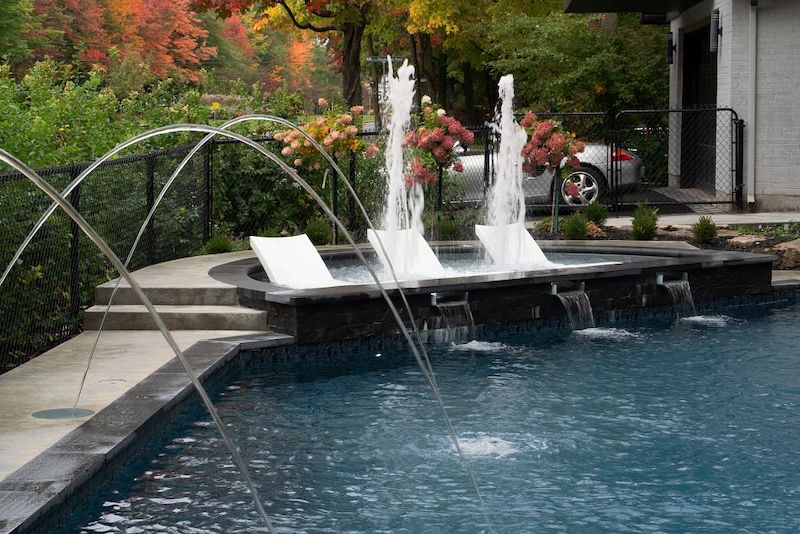 Soak up the Sun
Attractive and unique design variations
Make the most of your fiberglass pool this summer with a custom tanning ledge from Viking Pools. Whether you're looking for an elevated platform to enjoy some quiet relaxation or need plenty of room for family fun, these versatile and attractive additions are sure to add something extraordinary.
Lounging beside your personalized tanning ledge promises an unforgettable experience for all members of your family; creating lasting memories of fun in the sun.
With so many Tanning Ledge design variations available, you'll be sure find one that suits both your needs and preferences.