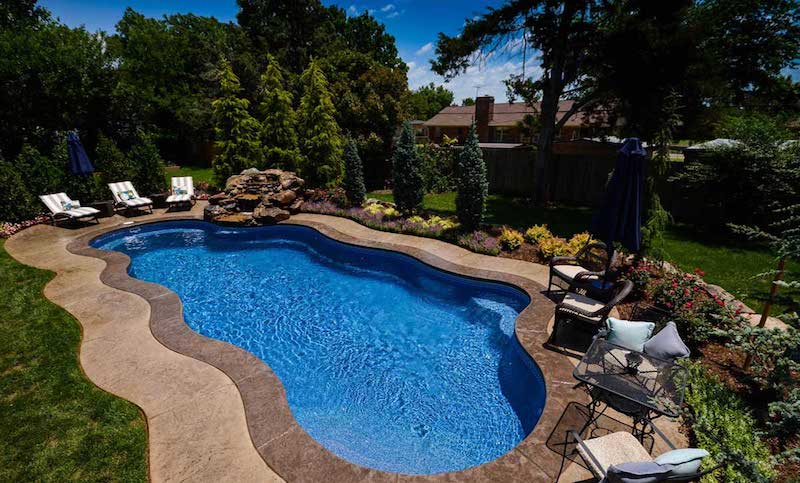 Intensify the Beauty
Colors and finishes complementing your environment
Fiberglass pools come in many different colors; this makes it easy to find one that pairs beautifully with your backyard and home. When it comes time to pick a color for your fiberglass pool, consider your current outdoor color shades.
With Viking Pool's wide variety of pool colors and finishes, we're confident you'll find one to perfectly complement your backyard color scheme. Along with the pool shape and water features, choosing a color for your fiberglass pool is an enjoyable way to make your pool a stunning expression of your personal aesthetic. From cool blues to warm sand tones, pearlescent to prismatic, there's a pool color and style for every home.
While most customers opt for a shade of blue (dark, aqua, royal, or light are consistent favorites), there's no limit to what you can achieve with so many color options for your fiberglass pool!
Crystite Classic Collection
Crystite Crystal Collection